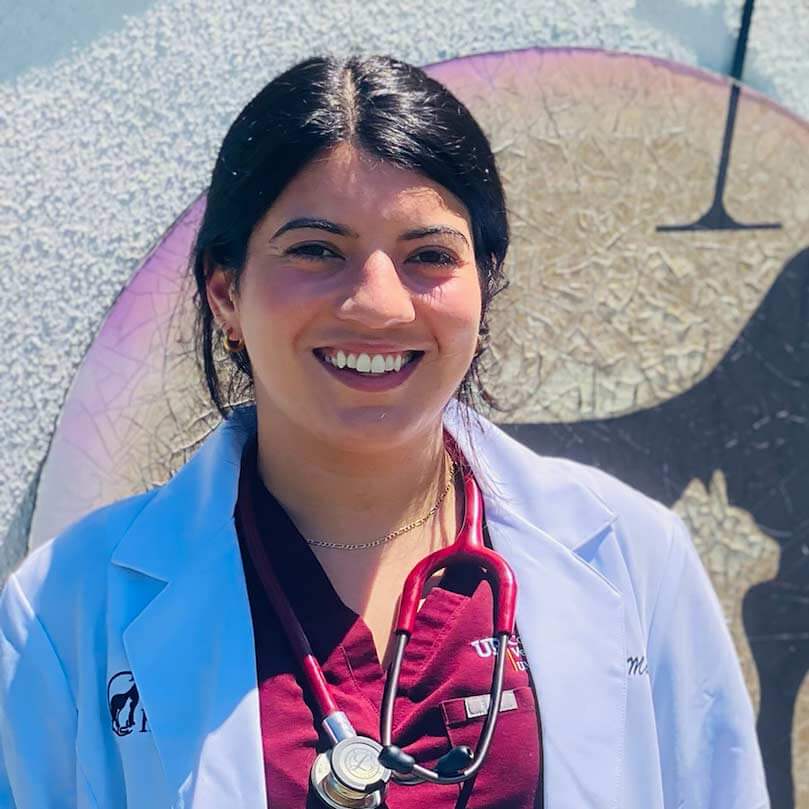 Dr. Xelene Martinez
Originally from Miami, Florida, Dr. Xelene Martinez (referred to as Dr. Martinez or Dr. X) obtained her undergraduate degree from the University of Florida in 2018, before moving to the beautiful island of St. Kitts where she attended, and just recently graduated from Ross University School of Veterinary Medicine.
Dr. Martinez came back to Gainesville to complete her clinical year at the University of Florida and is incredibly excited to start her veterinary journey with Magnolia Animal Hospital.
Dr. Martinez has a great interest in emergency and critical care, soft tissue surgery, diagnostic imaging, as well as acupuncture, and sports rehabilitation. She strongly believes in educating clients about preventive and personalized health care.
She owns a rescue dog, named Delilah, who has been by her side since middle school, and a horse named Dutchess. Outside of studying or working, some of her hobbies include horseback riding, traveling to visit her family in Europe, and of course, Netflix.